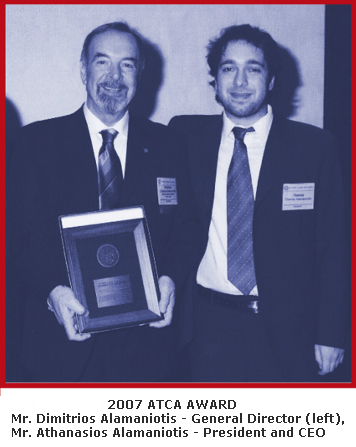 THE COMPANY


SECTOR S.A. is a Small Business, founded in 1996 and has focused on aviation, governmental and military electronic systems as well as on representations of foreign companies. Since that time, SECTOR S.A has earned its reputation and is well recognized for consultancy, project development in aviation sector, electronic systems engineering, and management of systems implementation. Our expertise spans engineering and operations for air traffic control, automation, navigation, surveillance, telecommunications, meteorological and support systems for civil and defence services.

The solutions provided for ATM cover Systems Automation from En-Route to TMA Operations. A full range of modular and integrated products is offered, which can be combined in order to meet the operational requirements, deriving from very different Air Traffic Management environments, ranging from large, nation wide, En-Route to small Approach Control Centres. This satisfies a number of dimensioning architectural requirements, such as High Availability, High Performance, Flexibility and Scalability.
AREAS OF EXPERTIESE


SECTOR S.A. can provide complete studies and Works ready for operation, such as:

• Civil Aviation Authority Master Plan, down to Tender and Technical Specifications
• Airport Studies
• Air Traffic Control and Air Traffic Management Systems covering:
- En - Route – Airspace design and network availability
- TMA design and use
- Airport Operations
- ATC/AIS procedures
- Surveillance (Radars, ADS-B, multilateration, etc.)
- Air Navigation Systems (VORs, DMEs, TACAN, NDB, ILS, etc.)
- Air/Ground and Ground/Ground Communication
- Complete Meteorological System (Study / Implementation)
- Air Traffic Control Center
- Radar and Airports Tower Simulators
- Training for all the above for Technicians and ATC Controllers

For all the above we can provide the related studies, all the necessary equipment and facilities, to do the installations and put systems in full operation and follow – on maintenance and logistic support.

All systems/equipment/procedures are as per the up-to-date ICAO, EUROCONTROL, FAA standards and recommended practices.